Well here we are in a New Year. Happy New Year and best wishes to you all, lets hope we can improve on 2020.
Needless to say the Covid-19 pandemic has had a massive impact on our service and indeed on my wifes business. Both affected in different, but significant, ways.
2020 began with a great deal of promise. Janets shop at 75 Glynneath High Street – Neath Valley Wools – had been building a regular customer base and was bringing new visitors to Glynneath from quite far afield. One customer made a special visit from Canada ! She was aware of my wifes business and made a special trip during a visit to the UK. We had visitors from Scotland and the North of England as well as customers from nearer to home.
The lockdowns all but stopped visitors to the shop. The initial total lockdown meant thet the store was closed and we took the opportunity to redecorate. This was completed before the lockdown was lifted.
The subsequent disruptions have kept customer visits to the shop at a minimum and again as we have entered the new year the shop is closed again. This is quite depressing for us and for our customers. Many businesses are beginning to fail and with this pressure I am not at all surprised.
Some businesses have survived because of on-line sales and our on line store Smallscrafts has been operating since 2007. Without this side of the business things may be very different.
Saturn Films 1969 all but died during March. Then things picked up and we have had a steady stream of returning customers and new customers commisioning work. Unfortunately it has been impossible to meet with customers and have proper discussions about their projects. Handing over precious video, cine film or photographs on the doorstep feels most unsatisfactory. Postal services have been efficient, until the Christmas period when they became a little 'iffy'. Sending your photographic projects by Royal mail post, special delivery, remains our recommended route.
On a personal note during the lockdowns I have rediscovered my love or modelling aircraft in Balsa. I have now misspent many hours building a Fury FJ3 and have rebuilt a 40 year old Cambrian ME109 funfighter.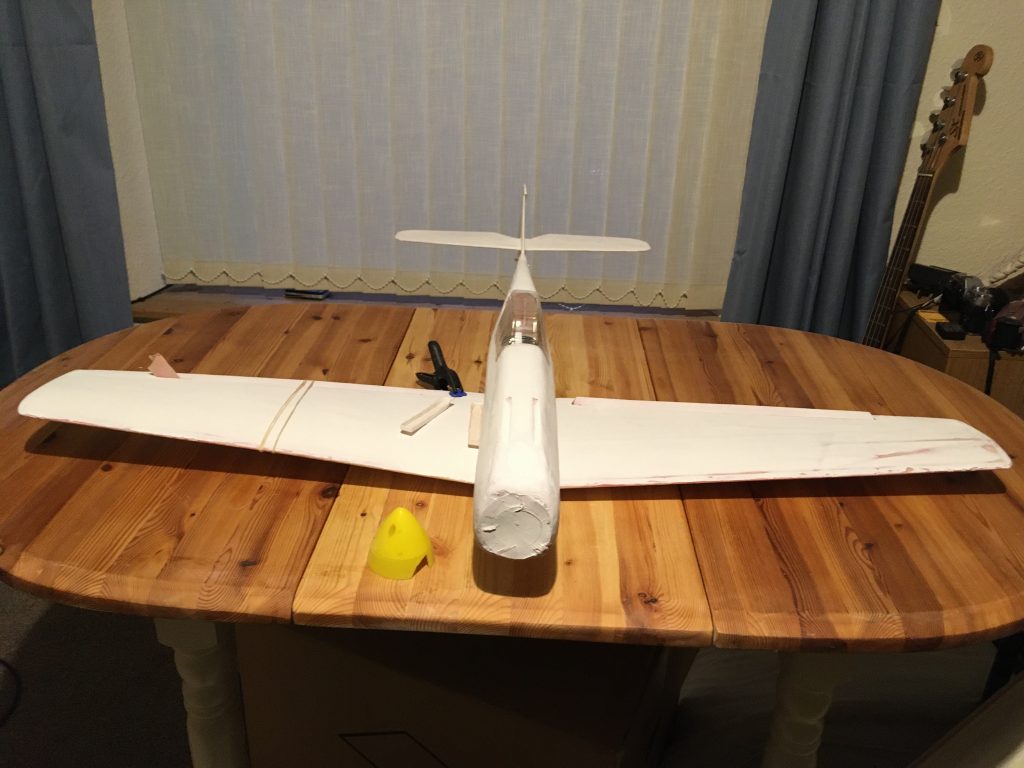 The lockdown has provided us with time to review our service and to purchase new scanning equipment. We have installed a new slide and negative scanner which seems to offer a comparable standard to our Nikon hardware and this will be used as required. When we get out of focus images we will rescan on a different scanner to see if we can improve results and the new scanner will be used for this.
We were given several large video and cine projects to do before Christmas. This was great although as scanning these is quite slow in real time it did mean we were busy, working every day in December until Christmas Eve.
Photography this year has been very limited and I am looking forward to getting back out there and capturing some new images. My daughter and I are trying to capture some good astronomical images, she is encouraging me to take her to a dark sky location to take piccys in Brecon – by a pub ! Kids today eh ?
Unfortunately several of our friends have suffered from 'the virus' or other ailments during 2020 – we wish you all well.
And so we enter the New Year feeling optimistic that 2021 will be a year of recovery. With several vaccines available, they are being given in England but I have not heard about Wales yet, things should be able to get back to a new normal quite quickly.
One thing is for sure, the future is going to be very different because of this recent past.
We at Saturn Films 1969 wish you a happy and prosperous 2021.